The Underfashion Club is the premier non-profit organization supporting the intimate apparel industry. The mission of the Underfashion Club is to ensure the future of the intimate apparel business through education and cultivating and retaining talent. We have developed partnerships at both the high school and college levels to provide financial support for students who are interested in pursuing a career in intimate apparel.
Since 2012, the Underfashion Club has granted over $830,000 in scholarships, $170,000 in internships, $150,000 in awards and grants, and $14,000 in equipment and continuing education.
Our ongoing partnership with the Fashion Institute of Technology has been the centerpiece of our scholarship program. For almost 17 years, the student design contest has provided a forum for aspiring designers to display their talent and vision to established industry veterans.
The unique designs of the six F.I.T. finalists are showcased at the Femmy Awards, as intimate apparel colleagues and friends come together amidst the sizzle and glamour of our largest fundraiser of the year. In addition to scholarships and awards, our internship program provides another avenue for students and recent graduates to gain real-world experience in the intimate apparel industry.
Finally, the Underfashion Club is a resource for those currently working in the intimate apparel business. Through trend presentations, continuing education programs, and networking events, we help members connect with each other and stay ahead of what's driving the industry.
Your continued support of the Underfashion Club and the Femmy Gala helps ensure that the intimate apparel industry can continue to grow, thrive, and attract talent for years to come.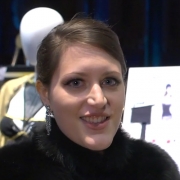 "They've really provided support. I've gotten a scholarship from them, as well as an internship over the summer and then this contest, so it's really been kind of the icing on the cake for my education. I am forever grateful for how much they've done for me."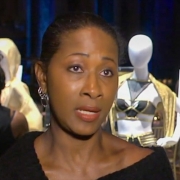 "What the Underfashion Club does for the students, first and foremost, it gets their creativity out into the world. It gives the students an opportunity to meet and kind of mingle with people that perhaps will be their employers. The camaraderie between the school and the intimate apparel industry."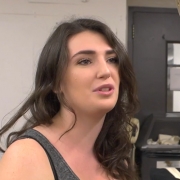 "Our intimate apparel industry is actually a really fun industry, so it's competitive. But working with the Underfashion is great. All of those people on that board are incredible and they're just so excited to like help us move forward and like give us opportunities. So it's connections, it's networking, it's scholarship, it's like exploring different areas in yourself and your design aesthetic."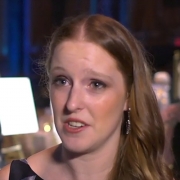 "They've been just a tremendous support system really throughout the entire start of my career and continuing. I mean they've been there for job recommendations, they've been there for references. I graduated and was able to get my first job in the industry through recommendations from this club and I think that speaks volumes about the type of people that are in this club. That they care so much about the future of this industry and about the students of this industry. You meet the most amazing people that will bend over backwards for you in any opportunity and it makes you want to give that up yourself too."